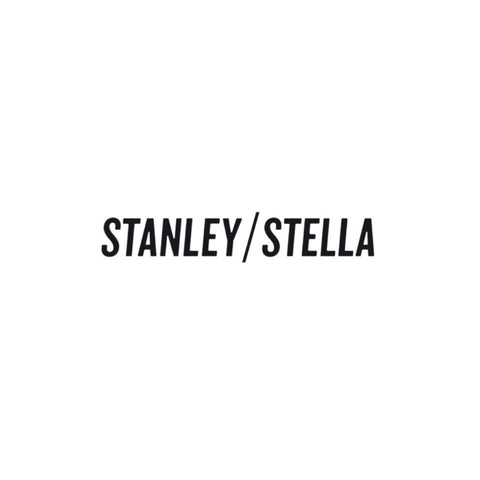 Stanley Stella was founded in 2012 with the aim of breaking conventions, changing perceptions of the textile industry and thus offering people-, environment- and customer-friendly products.
I found myself right in the vision as it's pretty similar to what I want to achieve with Räglan - it's a match (*insert italian voice*)
Being included in the top 16 global sustainable material sourcing brands by the Textile Exchange in 2020 shows that their goals are not just fine words, they work hard to fulfill their vision.
Quality first
In order to achieve their goals, they have decided that quality beats quantity and are therefore currently (as of April 2022) "only" collaborating with 7 factories in order to be able to be solidary, long-term and cooperative to form partnerships.
All factories were selected for cooperation based on the following criteria:

- Absolute commitment to adherence to ST/ST corporate values
- Recognition and consideration for the working conditions of their employees
- Quality, know-how and production
19 employees on site also ensure that these criteria are met on a daily basis.
Transparency is just as important to them as it is to me, so you can, for example, view all the names and contact details of the suppliers online without any problems and find out about them.
responsibility towards the environment
Only 100% GOTS certified organic cotton, recycled polyester and other sustainable materials such as modal are processed. (You can read about what is behind the different materials here) . In addition, ST/ST researches new textiles and work practices to further reduce their ecological footprint. This also includes, for example, research into compostable clothing ( See here)
In addition, all partner factories are equipped with state-of-the-art wastewater treatment plants that remove toxic elements from the water and ensure that the wastewater can be safely reused.
However, ST / ST is not only aware of the responsibility during production, but is strongly committed to ensuring maximum accountability at every stage of the supply chain.
Supply chain data is regularly analyzed to better understand its environmental impact and work to minimize it. This also includes traceability of the organic cotton so that we can trace exactly where it comes from.
This enables ST/ST to ensure that every farmer receives a fair wage.
Important certificates
Therefore, it is also certified by several independent bodies according to various standards.
These demonstrate that sound environmental practices are applied at every step.
So you can be sure that each of your garments has the most important certificates.
Social responsibility
In addition to the environment, there is of course also a huge focus on the safety and well-being of the workers.
ST/ST therefore works very closely with the "Fair Wear Foundation (FWF)" and also supports its partners in all measures relating to social responsibility.
Fair payment, reasonable working and break times, as well as healthy working conditions are the minimum for ST/ST.
In many countries in South Asia, wages are set by the government and are often below the living wages defined by NGOs.
In addition, direct wage increases are often accompanied by an increase in the cost of living. Food prices and rents also rise in the region around the factories, leaving workers with no more money or the same purchasing power.
All ST/ST partner factories therefore offer bonus payments and benefits that go far beyond the legal minimum. This includes, for example, the assumption of travel expenses, bonuses and higher wage rates.
In this way, the costs of the workers can be reduced and at the same time the purchasing power can be increased.
Constant further development and education for more independence
In order to really enable long-term, sustainable change for people, ST/ST is constantly developing new projects and measures to significantly improve the local infrastructure.
Projects include maternal health education during pregnancy, on-the-job training programs, the establishment of scholarship programs for workers' children, and the establishment of subsidized grocery stores in factories.
Thanks to large discounts on staples such as rice, lentils and oil, workers can reduce their living expenses.
All of these measures help to give people far more opportunities to improve their living situation and standard of living independently.
The decision to work in the factories can thus become a conscious decision in the long term and is not based on a lack of existence.
Incidentally, every employee travels to Bangladesh at least once in order to be able to gather information and first-hand impressions.
If you want to find out more about all the other cool stuff ST/ST is responsible for, be sure to check out their latest Sustainability Report.