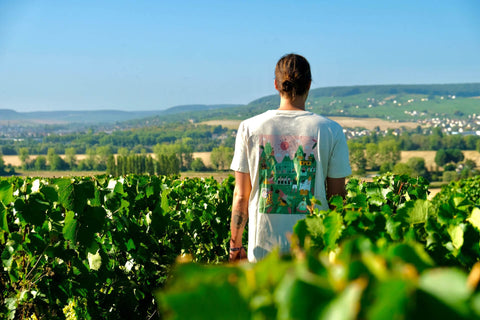 All of our t-shirts are made from 100% organic cotton. Our hoodies are made from 85% organic cotton and 15% recycled polyester.

The low polyester content ensures that your hoodie is more resistant to abrasion, easier to care for and more durable overall. The colors are better preserved and also the fit, so that nothing wears out.
The polyester is processed in such a way that it is always between two layers of organic cotton, so that it never comes into contact with your skin and the sweaters also feel super soft when you wear them.
You can read below what exactly the materials we use are all about.