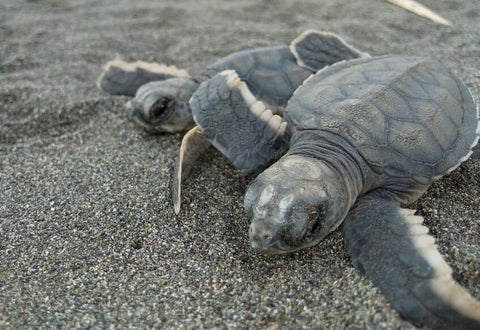 Who are we?
Turtle Love is a non-profit conservation organization incorporated in Costa Rica.
Our mission is to protect the sea turtles of Costa Rica's Caribbean coast through community participation, applied research and collaboration with environmental agencies.
Turtle Love operates a community-based conservation project to protect sea turtles at Playa Tres, the 5km stretch of beach just south of Tortuguero National Park on Costa Rica's Caribbean coast.
Tortuguero National Park (TNP) was established in 1975 to protect the largest nesting population of green sea turtles (Chelonia mydas) in the Atlantic. The number of nesting females in this population has increased in recent decades
Turtle-based ecotourism in Tortuguero has created economic alternatives to extractive use and the illegal harvesting of eggs and adult turtles.
The sea turtle drags itself ashore, digs a hole and lays its eggs. Then it's back into the sea.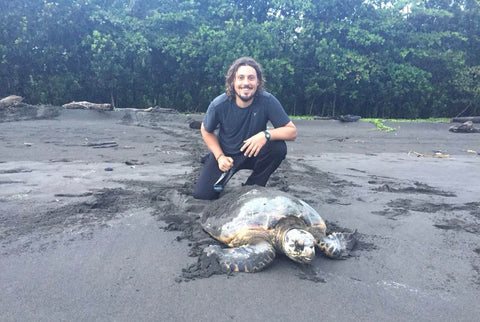 After about 2 months, the babies hatch from their eggs...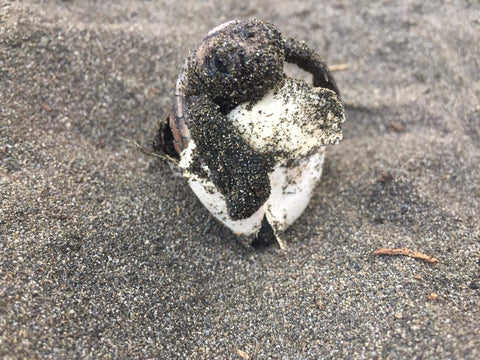 ...and start their way for a life in the ocean.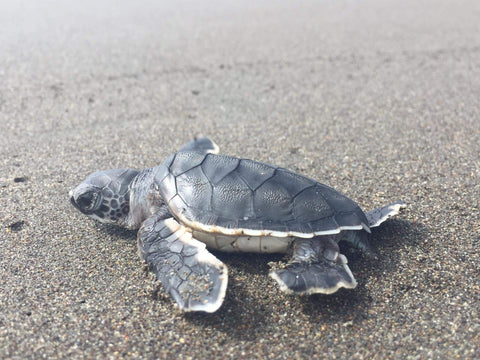 The illegal harvesting of nests and adult green and hawksbill turtles (for meat and shell products respectively) is the main threat Turtle Love aims to combat.
Turtle Love works with local community residents to raise awareness and promote development based on sustainable use of sea turtles through ecotourism.
By conducting a surveillance project and being present on the beach, we deter poaching in the short term.
By involving community members in conservation efforts, we encourage long-term change by creating a sustainable source of income that does not depend on harvesting eggs and adult sea turtles.
Through our monitoring efforts, the Costa Rican Ministry of Environment and Energy (MINAE) is receiving data needed to manage this nesting beach and help ensure the continued survival of these incredible animals.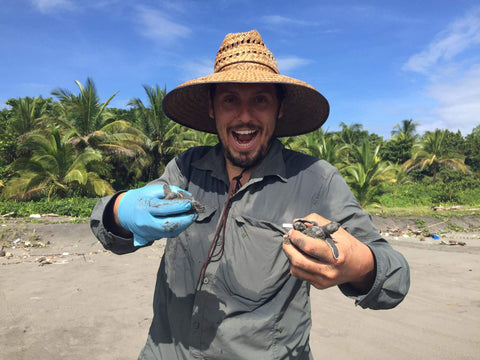 Turtle Love aims to make a long-term contribution to the well-being of both local and sea turtles.
1) Monitoring sea turtle nesting activity at Playa Tres and reducing poaching through beach presence.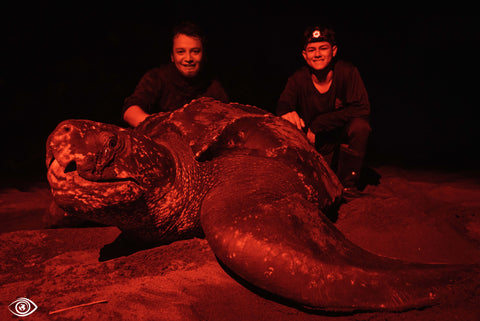 2) Building local capacity for sea turtle conservation and research activities by training and hiring local staff.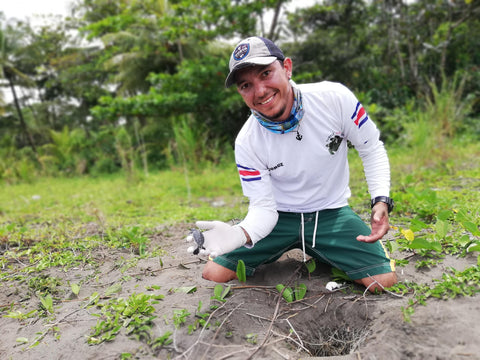 3) Involving community members in sea turtle conservation by organizing events and environmental education at local schools and community centers.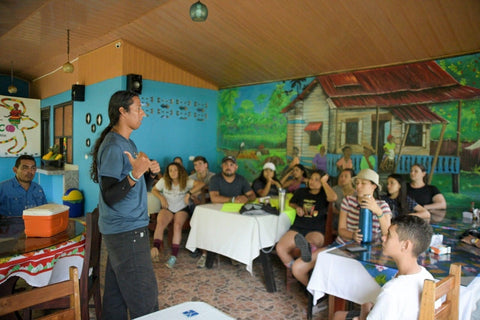 4) Recruits paid national and international volunteers to help monitor the nesting beaches.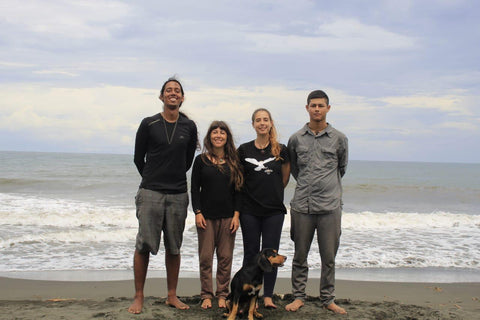 5) Provides a sustainable income instead of poaching by matching local host families with volunteers who pay a daily fee for room and board.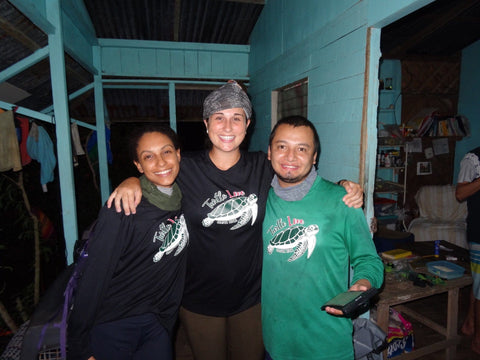 6) Generates knowledge for managing this nesting beach.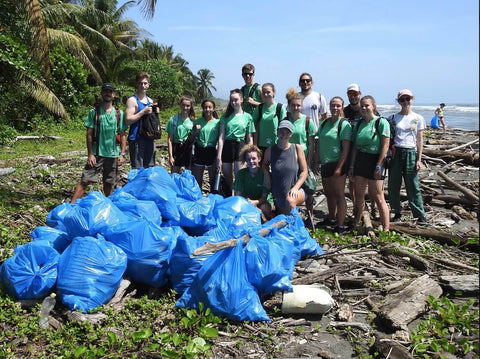 What happens to my donation?
Your donation goes directly to the projects.
1) Materials for monitoring sea turtle nesting activity (tagging devices to identify individual turtles, field notes for data collection, headlamps for night surveys, tape measures to measure length and width of sea turtles, etc.).

2) Materials for environmental education and events at local schools and community centers (art supplies, books, games, posters, brochures, etc.).

3) English classes and capacity building workshops for local families hosting international volunteers.

4) Visits to the nesting beach for local school children

5) Accommodation, meals and salaries for local helpers and employees on site.
We are constantly looking for volunteers
Your participation makes our activities to protect sea turtle nesting beaches and outreach possible.
As a volunteer you will participate in night and morning surveys to support our researchers in collecting data on sea turtles and their nests in our monitoring area.