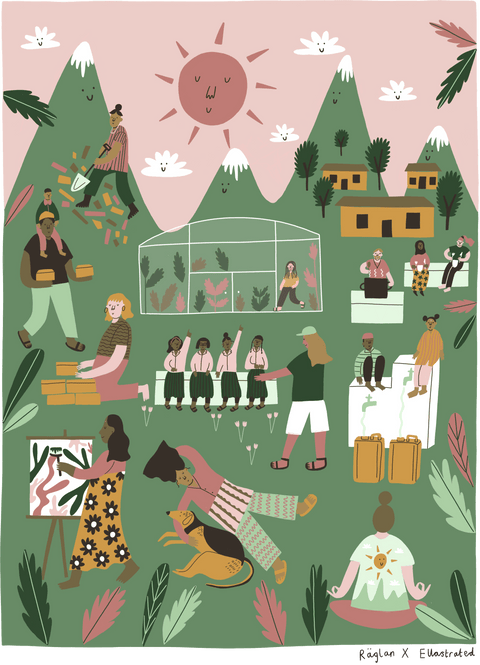 The story behind the project
Conscious Impact just does an incredible amount.
Therefore, the aim of the design was to capture the different activities and - in particular - to show the feeling of togetherness.
First and foremost, CI is not just about good projects, but above all about bringing people together, building a community in which one feels comfortable, supports one another and can rely on one another.
The clothes are only available in the color "Natural Raw". This is undyed, natural cotton and thus perfectly symbolizes the relationship between CI and the earth / nature.