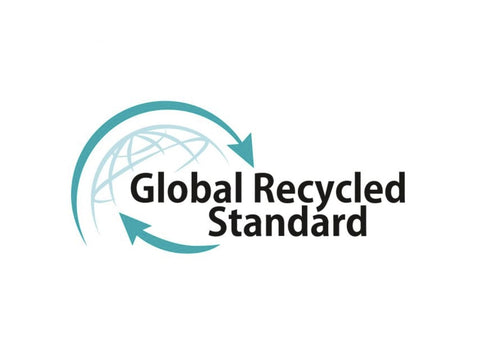 global recycled standard
The Global Recycled Standard (GRS) is a product standard that controls the composition of products made from recycled materials. It was created with the aim of achieving a higher proportion of recycled content in the products and generally creating more transparency in the composition.
This ensures the traceability of the recycled materials. Furthermore, certain requirements are placed on production in order to reduce harmful effects on people and the environment.
The great thing is that the GRS seal examines the entire production chain.
Since the GRS seal can only be used for end products such as clothing or home textiles if they consist of at least 20 percent recycled materials, the GRS seal is not used on our hoodies. These consist of only 15% recycled polyester. However, all other ST/ST products with a share of more than 20% recycled materials have been awarded the GRS seal, so you can be sure that all requirements are also met with the hoodies.
GRS und Räglan
Da das Siegel des GRS nur bei Endprodukten wie Kleidungsstücken oder Heimtextilien verwendet werden darf, wenn diese zu mindestens 20 Prozent aus recycelten Materialien bestehen, kommt das GRS Siegel bei unseren Hoodies nicht zum Einsatz.
Diese bestehen nämlich nur zu 15% aus recyceltem Polyester. Alle anderen Produkte mit über 20% Anteil an recycelten Materialien von ST/ST sind allerdings mit dem GRS Siegel ausgezeichnet, sodass ihr sicher sein könnt, dass auch bei den Hoodies alle Anforderungen erfüllt werden.