How does my favorite print actually get on my garment?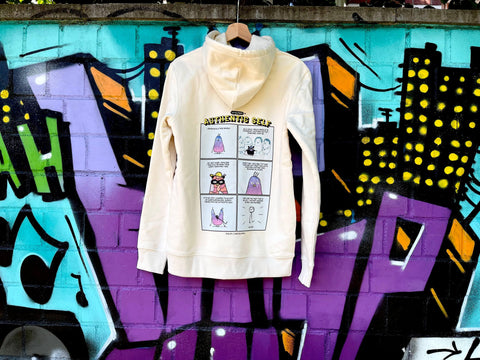 Your garment will be printed using the DTG printing process (direct to garment or also called digital textile printing). The principle is comparable to a normal inkjet printer. The only difference here is that it's not a sheet of paper, but a textile that's being printed. The technology within the printers is therefore clearly different.
In the case of white textiles, the printing ink is absorbed directly into the textile. A white primer is applied to dark or colored textiles before printing so that the printing colors appear stronger.
Compared to other printing processes, digital printing offers the great advantage that small quantities can be implemented without great effort, since it does not require any great preparation. While with screen printing, for example, the "screens" first have to be made, with DTG all you need is the finished print file. More complex motifs can also be printed with digital printing. With screen printing, on the other hand, there is one printing pass per color, since only one color is applied at a time - a separate stencil is then required for each color.
Likewise, no foils or films are used in the DTG, so that the process is very environmentally friendly. There are also no costs for additional aids.
So is DTG printing better?
No, that cannot be answered in such a general way, as it always depends on the order. A simple motif with a few colors, in a very large number of copies, for example, is definitely more cost-effective to implement with screen printing.
For our motifs and the approach of not printing the garment until you have commissioned it, digital printing is definitely the better and more sustainable solution.
All printing inks used are water-based, free of toxins, biodegradable, free of animal ingredients, safe for small children & babies and Oeko Tex certified.
Is DTG printing more sustainable?
In my opinion, the principle of print-on-demand is definitely more sustainable than the classic textile printing process, since only what is actually ordered is produced.
Classic overproduction and the associated waste of resources are thus avoided.
For companies, one can of course say that DTG printing tends to be more expensive and the margin is lower because smaller quantities are produced.
Large orders also mean lower unit costs. However, no resources are wasted in the form of textiles and printing ink.
Furthermore, much less water is required for DTG printing and far less polluted waste water is caused.
How does the print feel?
Since the print goes directly into the textile and no foils or similar are used, the print is hardly noticeable when you wear it. The garment is still super flexible and comfortable - even with a print that goes over the entire back.
One of the reasons for this is that the print does not form a closed surface. You can also tell by holding one of our white, printed T-shirts up to the light. At that moment you can see the light shining through the fabric slightly.
If you go over the print with your hand, it definitely feels a little rougher on the outside. But you won't notice anything when wearing it.
If you have any other questions about the printing process, just get in touch.