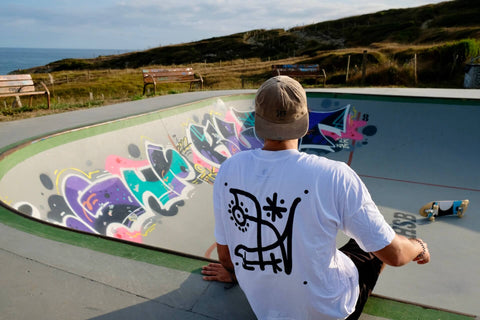 Traveling and discovering new places and cultures has always been one of my greatest passions. I am very grateful for the privilege of having traveled to many different countries.
However, I have repeatedly encountered a lot of poverty, suffering and social injustice, which stands in stark contrast to our consumer society (which lives in abundance).
Since then I've been thinking about how we can give something back and that's exactly what I want to do with Räglan. The clothing serves as a medium.
It's about understanding and accepting that no consumption is impossible, but that we can and must consume healthily - and above all in the long term and constantly. Above all, healthy means fair, social and sustainable.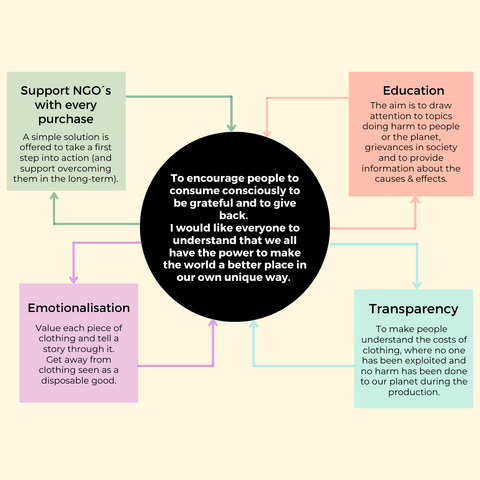 To encourage people to consume consciously (and thus sustainably and ethically correct), to be thankful and to give something back. Everyone needs to understand that he/she has the power to make the world a better place in their own way.
I am convinced that education and awareness are the main drivers for a better world. Therefore, attention should be drawn to topics that are important to me or to you, to certain grievances (in society) and to enlighten people about the causes and effects.
At the same time, a simple solution is offered to help cope with them.
Furthermore, it is the intention that it is very well possible to "do business" with an attitude and the goal that everyone involved can benefit from it, without greed, without anyone being ripped off or exploited and it is definitely achievable to do business sensibly and doing good at the same time.
I would like to show that with the volume of money that flows into the fashion industry every year, a lot of good things can be done in the world without anyone having to do without anything.
Constant support for great projects
How many times have you noticed that there was a crisis or disaster and out of nowhere various fundraising campaigns were started to support the people affected.
The question I asked myself is - Why can't it always be like this? Why can't we operate sustainably and support people in need at the same time?
And not just once or twice, but constantly and over the long term, so that change really occurs and the need for help is reduced.