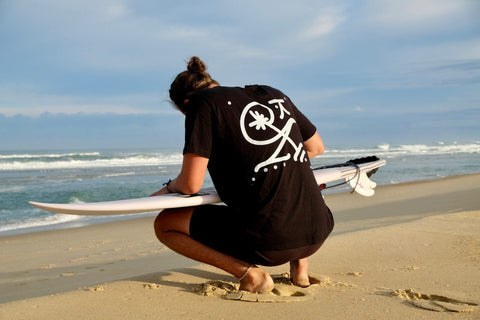 I made a conscious decision to do without everything that I consider unnecessary.
This means, for example, that your order will be delivered - as climate-neutrally as possible - in a simple mailing bag without branding or stickers.
With this I risk that you are not mega flashed when your package arrives - but I can save (nonsensical) costs and thus give a larger part to the NGOs and the artists.
And honestly, whether the box has a cool print, or our logo or something else - in the end it ends up straight in the garbage anyway (or can hopefully be used by you for your personal shipping matters). The same applies to cool hang tags or other labels.
In the end, the most important thing for me is that you are happy with the product and that together we get closer to our vision step by step.